Book a Concert Limo
and get a
$10.00 Off*
 *New Clients Only.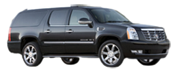 Book with us!
My Limousine Services
If you need to get a business executive, client, or presenter to and from an airport or hotel in style, a limousine rental can be just the ticket for impressing your guest. Corporate limo transportation is one of the greatest means of business for limousine and towncar service companies and VIP limousine service can be found at nearly any city and airport. Most executive limo functions are simple one way trips from terminal to hotel, but others can be accommodated to show a guest around a city or take them to a classy lunch or dinner.
For the road warriors of your company, these limousines are the best way to work on the go or ensure that all aspects of an event or presentation are going to plan. Unlike those looking to rent wedding limo services, most corporate limo transportation is small, usually fitting only two to four people in comfort. While larger sizes are certainly available, most companies find that it is best not to have to many persons in one vehicle while a company deal, negotiations, or simple discussion needs to be taking place. Limousine drivers know extensive routes throughout the city, so transportation to hotels, restaurants or company headquarters is a breeze compared to riding with inexperienced cab drivers.
Here are some of the services we provide:
Corporate Limo was last modified: April 26th, 2016 by