Book a Airport Transfer
and get a
$10.00 Off*
 *New Clients Only.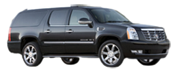 Book with us!
My Limousine Services
Whether you need to pick up a guest or a client in style, or whether you simply want a classy ride to a house or hotel, we can provide the best transportation. Unlike standard cabs and airport shuttles, Airport And Transfer Limo services meet every need of customers, ranging from a smooth and comfortable ride to exact location arrivals to relaxing with a television and stocked bar while you are transported. Many limos for hire can be arraigned for in airport terminals, requiring no extensive booking schedule or fees, ready to go as soon as you pick up your luggage. We can get you there and your sure to find , some bargains or specialty deals available.
Our limousine drivers are trained to know specific routes in and out of town; My Limousine Service services can quickly navigate to a hotel or restaurant depending on travel needs for an Airport And Transfer Limo. Book your Limo today!
For certain pickups – such as flowers, clothes, or concert tickets – a limousine driver will plan out a route ahead of time for the ideal time saving schedule.
Service can include the original hourly rate into a flat fee for all day usage if further transportation is needed. If you want to take a stylish ride to and from an airport, or even beyond , check out the accommodations with an online booking or simply call us for a reservation.
Here are some of the services we provide:
Airport Limo was last modified: April 26th, 2016 by